Steven Goff, Publisher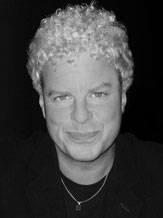 The multi-talented Steven Goff brings over 25 years of experience in the publishing and printing trades to Channel Photographics. Goff is widely recognized within the publishing community for his comprehensive knowledge of print sales, design, packaging, full-scale production and client management worldwide.
Included among his many accolades are Literary Market Place Awards for the Monograph, Chihuly (Harry N. Abrams) and Om Yoga (Hay House), as well as Tom Mangelsen's Polar Dance (Images of Nature), and a recent Benjamin Award for the co-publication of the world-renowned coffee table edition of The Natural World. His collaboration with the Hay House design and development team helped create the now-famous, bestselling boxed card line.
In addition to being a founding member of Channel Photographics, Goff is currently president and CEO of Global Printing, Sourcing, and Development Ltd. (Global PSD), with offices on both coasts of the US, Hong Kong, mainland China, and Verona, Italy. Global PSD manufactures printed products such as children's books and high-end coffee table editions, and offers sourced items for book-plus publications and interactive kits. Global PSD further specializes in development, including design, website construction and much more. It serves a prestigious client base that stretches from Los Angeles and New York to Europe and Asia. In the interest of seamless integration, Global PSD acts as a production partner and manufacturer for Channel Photographics as well.
Goff was born in Marin County and grew up in Laguna Beach, where he played guitar in numerous bands and performed up and down the West Coast. His love of music led him to Boston where he attended Berklee School of Music, and later back to LA to work as a studio musician before entering the print and publishing industries.
These days Steven Goff continues to pursue the music that moves him. An accomplished classical, jazz and rock guitarist, he owns Knight Star Studios, a digital recording studio in San Rafael, California. And what goes better with music than wine? Goff is also involved in the wine community of Northern California as a managing member of Premium Wine Products, which produces custom crush vintage wines under the Bella Colina Label. An avid swimmer and tennis player, he also enjoys the adrenaline rush of racing Porsches with his friends at the track.


Adrianne Casey, Co-Publisher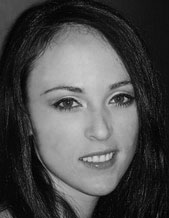 Adrianne Goff has worked in the publishing and print manufacturing industries for over 15 years. Her expertise spans from print production to project/product development. Goff is involved in creating some of the most interesting, unique and exclusive titles and products available in the marketplace.
Goff spent her youth on a large ranch, in a small town in Southern Idaho, before moving to Los Angeles with her young son, Andrew. In Los Angeles, Casey began a modeling career that took her to the runways of New York City, where she met the owner of Global PSD at a Hilton taxi stand in mid-town during rush hour. With her son just about ready to start kindergarten and this new career on the horizon, she relocated to the West coast.
Currently, Goff oversees an International Sales team for Global PSD, a China-based printing & manufacturing company www.globalpsd.com that produces award-winning coffee table, photography and art editions, multi faceted kits with various sourced items, promotional marketing products, as well as children's books, pop-up books, games and eBooks.
Outside of work, Goff loves to cook, host dinner parties, educate people on natural medicines, herbs, nutrition, eco-friendly practices and perform in local theatrical productions. She is a mother of two boys, master herbalist and clinical nutritionist, wine drinker and reviewer of all things edible, drinkable and fun to do. Goff was named "1 of the Top 100 young business women under 30" by Women's Business Enterprise. She lives in San Rafael, CA with her family.
"Wings to give your ideas flight."