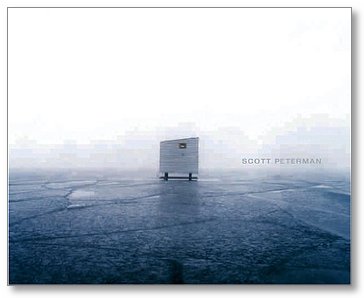 SCOTT PETERMAN
Photographs by Scott Peterman. Foreword by Melissa Kuntz.
Channel Photographics, New York, 2006. 112 pp.,
54 full-color illustrations, 12 x 9 1/2".
Publisher's Description
Over seven years, Scott Peterman has braved the harsh winters of the far Northeast to document the icefishing houses in the lakes region of Maine and New Hampshire. Made with lightweight, windproof materials, their architecture is simple and unrefined, yet ingenious and graceful. With his typological approach and delicate eye, Peterman translates the shacks into art objects. Photographed in the rain, fog, and snow, the houses become mysterious and transcendent.
Click here for details and ordering information