Now available as eBook!
CATEGORY:
Photography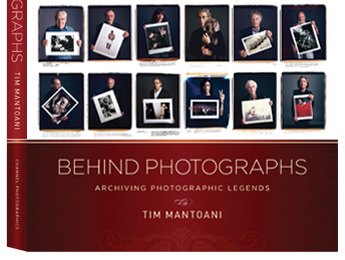 BOOK DESCRIPTION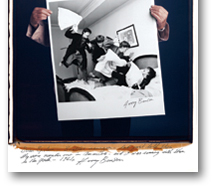 Behind Photographs began as the personal quest of photographer Tim Mantoani to document and preserve noted photographers together with their images. "We have come to a point in history where we are losing both photographic recording mediums and iconic photographers," Mantoani comments. "While many people are familiar with iconic photographs, the general public has no idea of who created them. This book became a means to do that, the photographer and their photograph in one image."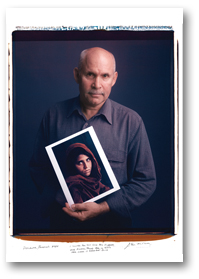 As to why he is using a soon-to-be-extinct photographic medium only a handful of which survive, the 20×24 Polaroid, Mantoani explains, "I chose the format for two reasons. First, it is very possible that in just a few years, film for this camera will no longer exist. Second, to me this is the ultimate view camera. If you are going to call the greatest living photographers and ask to make a photo of them and you are shooting 35mm digital, they may not take your call. But if you say you are shooting 20×24 Polaroid, they will at least listen to your pitch."
ABOUT THE AUTHOR / PHOTOGRAPHER
Tim Mantoani's lifelong love of image-making drew him to the Brooks Institute of Photography, where he specialized in advertising photography. After graduation he became studio manager for renowned photographic educator Dean Collins. He opened his own studio in San Diego in 1995. Mantoani's credits include Sports Illustrated, Newsweek, and ESPN The Magazine, as well as ad campaigns for Coca-Cola, DirecTV, and the Coors Brewing Company.
TITLE:
BEHIND PHOTOGRAPHS:
ARCHIVING PHOTOGRAPHIC LEGENDS
PHOTOGRAPER: Tim Mantoani
KEY POINTS
One of the most extensive collections of
portraits of photographers ever compiled
Photographers are portrayed together
with a representative image
Shot on the unique and vanishing
mammoth format of 20×24 Polaroid
Hand-written inscriptions from every
photographer
---
1st Place IPA International Photography Awards
Wired
Yahoo News
Huffingtonpost
National Geographic Brazil
Spiegel | (Germany)
Press in Esquire | (Russia, China, Turkey)
View | (Germany)
Communication Arts, Photo | (France),
Profifoto | (Germany)
Rangefinder |Marie Claire | (China)
Epsilon | (Greece)
XL Semanal | (Spain)
DigitalPhoto | (Germany)
UTSanDiego
$395.00, Signed Limited Edition
with Clamshell and Special Features
ISBN: 978-0-9826137-7-1

$60.00, Trade cloth
208pp, 11"x14"
ISBN:978-0-9826137-9-5


To purchase titles please contact us at
info@channelphotographics.com
Click to order the eBook version for your
device from one of the two links below.