CATEGORY:
eBook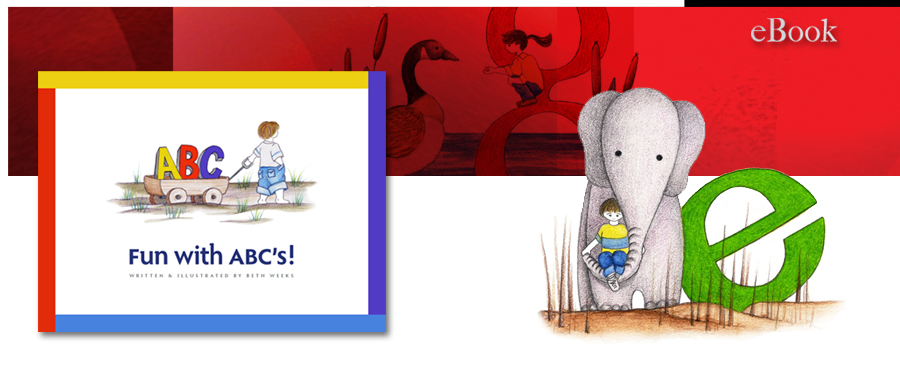 BOOK DESCRIPTION
Interactive ABC eBook with Games
Fun with ABC's is an entertaining interactive eBook to help teach young children the Alphabet. This book is wonderfully illustrated and includes a read-a-long option for each letter, a sing-along ABC song, and a fun game section that reinforces the alphabet through memory and matching activities sure to delight and challenge your child.
Click to order this eBook for your device from the link below. iPad version features animation plus read aloud, with sound effects.
TITLE:
FUN WITH ABC's - eBook version
AUTHOR:
Beth Weeks