CATEGORY:
Art / Children's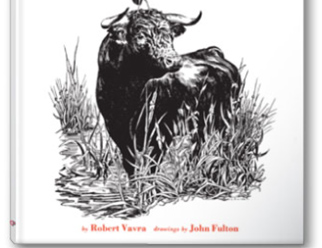 BOOK DESCRIPTION

This is the touching and inspiring story of a cattle egret and the fighting bull who saves his life. Years later, Little Egret is able to return the favor. The egret warns the bull that he will wind up in the butcher shop if he goes into the bullring, so when he does fight, the bird devises a plan to save him. Little Egret is a book about friendship and loyalty.

ABOUT THE AUTHOR AND ILLUSTRATOR

Author Robert Vavra, internationally known for his dramatic horse photos, is a master of choreography and composition. His coffee-table books have sold millions of copies worldwide; his photographs have been featured in Stern, Paris Match, Bunte, Life, Sports Illustrated, Newsweek, and Geo. Vavra's clients include Max Faxtor, Roche, Jordache, White Horse Whiskey, Renault, 20th Century Fox, Disney Studios, and Revlon. The Russian Republics used twenty-four of his equine images on their national postage stamps.

Vavr's film work include Lawrence of Arabia, Patton, and The Horse Whisperer, for which he was a creative advisor to Robert Redford. His recent documentary, Such Is the Real Nature of Horses, is presented by Jane Goodall and William Shatner. Vavra divides his time between his ranch in Spain, the Kenyan Highlands, and El Cajon, California.

John Fulton has illustrated four books in additions to Little Egret and Toro. In 1959, John met aspiring photographer-writer Robert Vavra; in the course of their long friendship they would do many artistic projects together, including Lament for the Death of a Matador.
TITLE:
LITTLE EGRET AND TORO
AUTHOR: Robert Vavra
ILLUSTRATOR: John Fulton
KEY POINTS:
For kids ages 4 and up.

Robert Vavra's thirty-six books have been translated into eight languages and have sold over three million copies worldwide.