CATEGORY:
eBook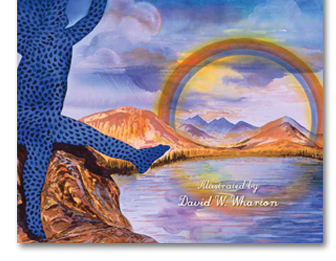 BOOK DESCRIPTION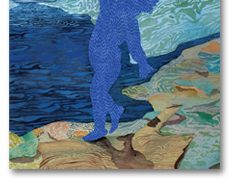 Written in the tradition of classic nursery rhymes, The Rain Baby is told in verse, an ideal way to engage young imaginations and stimulate an interest in reading. Ongoing research confirms that children build key reading and language skills with rhyming texts, which help build phomenic awareness. Studies have demonstrated that the better children are at detecting rhymes, the quicker and more successful they will be at learning to read. The "Read to Me" feature further aids in language development and word recognition, while the sound effects and animated illustrations engage a child's emergent curiosity without overwhelming their developing senses.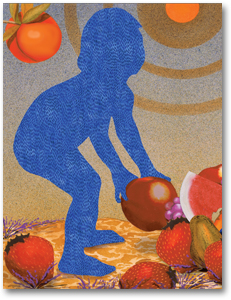 Destined to become an environmental children's classic, The Rain Baby tells the story of a child born from a raindrop who descends from the heavens to restore planet Earth's most precious resource, water. This cross-platform ebook with built-in Read Aloud features is animated on the iPad and the latest version of KindleFire. Here is what the nation's top educators, artists and conservationists are saying about
The Rain Baby.
"Ensuring every person on the planet has access to clean water for generations to come requires we teach our children to value and protect water. This book engages children in a great story while helping parents convey an important message about conservation."
— Howard G. Buffett, Conservationist and Businessman
"This is a beautifully illustrated environmental story children
everywhere will love!"
— Tipper Gore
"The artistry of The Rain Baby begins with the magical illustrations and carries through to the poignant message of preserving Earth's greatest resource, water. In the book, the entire cast of characters depends on the outcome.
And as humans, so do we."
— Thomas D. Mangelsen, wildlife photographer and conservationist,
Royal Photographic Society Honorary Fellow
Read the Teton Valley News review of The Rain Baby!
Read the The Rain Baby review in Stepping Out!
Click to order this eBook for your device from one of the three links below. iPad version features animation plus read aloud, with sound effects. Nook version features read aloud and sound effects.
TITLE:
THE RAIN BABY - eBook version
AUTHORS:
NATALIE CLARK
Natalie Clark is mother to Otto and Digby, a sculptor, traveler and environmental philanthropist. The Rain Baby expresses her reverence for Earth's sensitive balance and its most essential element, water. Natalie hopes her story inspires future generations to become better stewards of our beautiful and irreplaceable planet. www.natalieclark.com
OTTO AND DIGBY CLARK-MARTINEK
Brothers Otto and Digby share a lifelong love for books and nature. Growing up in the Grand Teton ecosystem taught them water's importance to two favorite activities: snowboarding and kayaking. Otto and Digby respect water as a precious resource and know its significance to maintaining our Blue Planet's fragile balance.
ILLUSTRATOR:
DAVID W. WHARTON
David has lived in the greater Yellowstone ecosystem for over 25 years. His work is widely recognized and appreciated by numerous museums and collectors. The initial idea of the Rain Baby came to him one day while flyfishing on a babbling brook. www.davidwwharton.com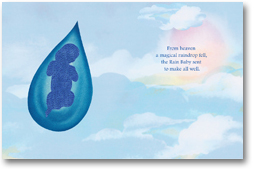 Spanish edition to be available soon